Fred grew up in Oxford, PA. He and his late wife raised three children, two sons, and one daughter. He worked as an insurance agent and retired after a long career. Unfortunately, Fred's wife passed away two years ago. He was lonely living alone so he moved in with his son. But he needed something to do during the day while his family went to work. Thanks to you, Fred can stay active at Landis Adult Day Services.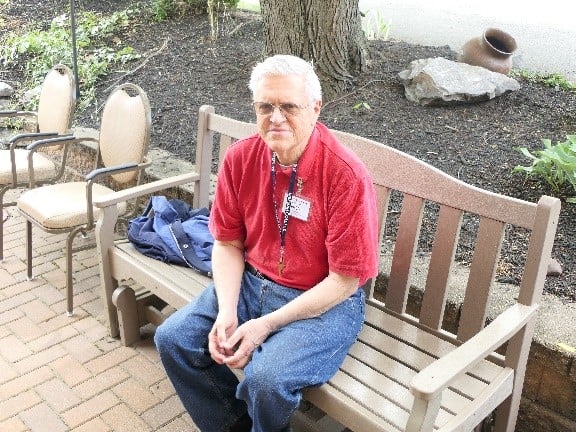 Fred has always enjoyed being on the go. He grew up hunting, fishing, and spending time outdoors. He likes attending church and singing hymns. He also enjoys laughing with friends. Because of you, he can participate in activities and go for walks at Landis Adult Day Services.
"I enjoy singing and going for walks. The fellowship of friends is my favorite part of coming," Fred shared. "I gotta have a little humor in my life too."
Thank you for supporting Landis Adult Day Services and making it possible for Fred to make friends, exercise, and enjoy some humor in his day at Landis Adult Day Services.