A Rich Schedule of Opportunities
Engaging activities that bring joy and creativity
Medication management for your peace of mind
Delicious, nutritious lunch and snacks prepared by culinary professionals
Physical exercise to maintain mobility and increase strength
Music for simple enjoyment and to recall fond memories of the past
Arts and crafts to activate fine motor skills and personal creativity
Cooking and baking to pass on generational experience and beloved recipes
Discussion groups to share thoughts and engage in conversation about what is happening locally and in the world
Guest speakers and educational events to connect generations
For a Special Day
Additional costs apply for these services.
Beauty salon to help your loved one feel their best
Easy access to podiatrist
Physical, Speech, and Occupational Therapies led by professionals to elevate quality of life
Access to Geriatric Care Physician, Dr. Kristen Nebel, in the Center
Services at Landis Adult Day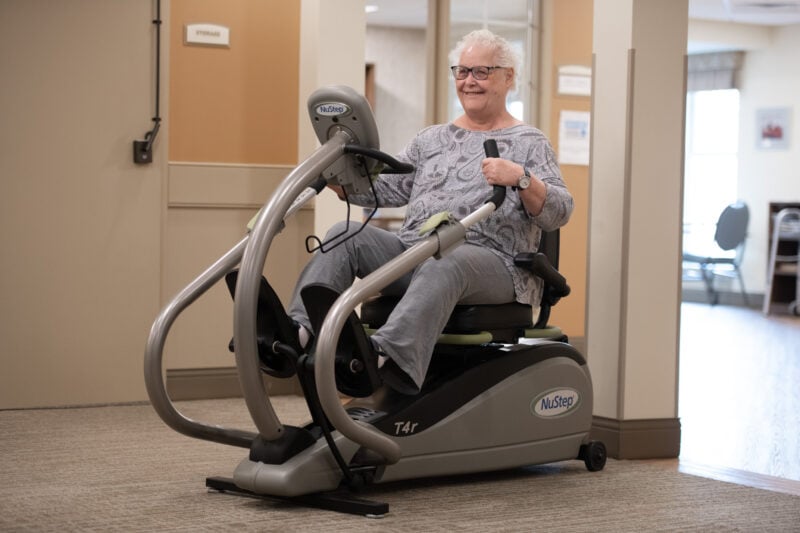 Physical exercise such as movement activities to maintain mobility and increase strength
One of the greatest threats to seniors' mobility is the risk of falls. Exercising increases strength and balance. Many exercises also have the additional benefits of increased flexibility to aid in daily tasks, plus increasing mood with good-feeling endorphins.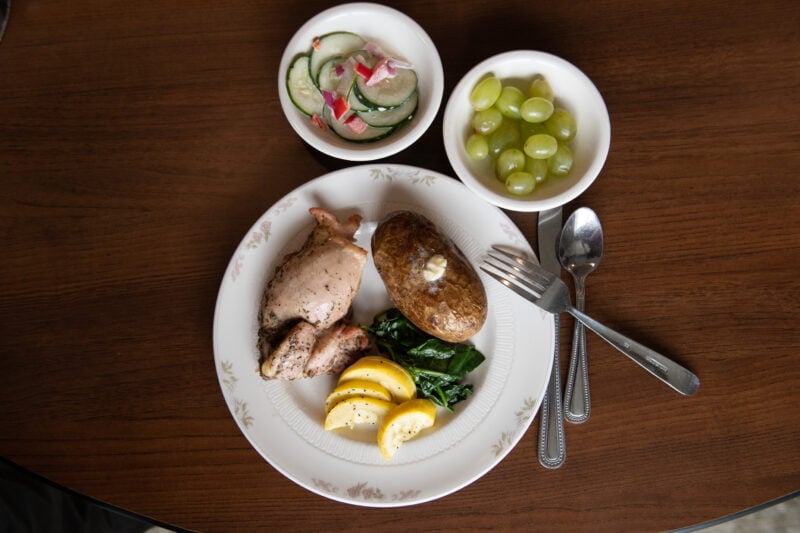 Delicious, nutritious lunch and snacks prepared by culinary professionals
Diet can be affected by a diminished appetite due to decreased sense of smell and taste that comes with the aging process. In addition, medication regimens or health diagnoses can add restrictions to culinary options. With the help of the professional team at Landis Adult Day Services, your loved one's snacks and mid-day meal can be managed effortlessly, and their likes and dislikes are accommodated to ensure a great dining experience.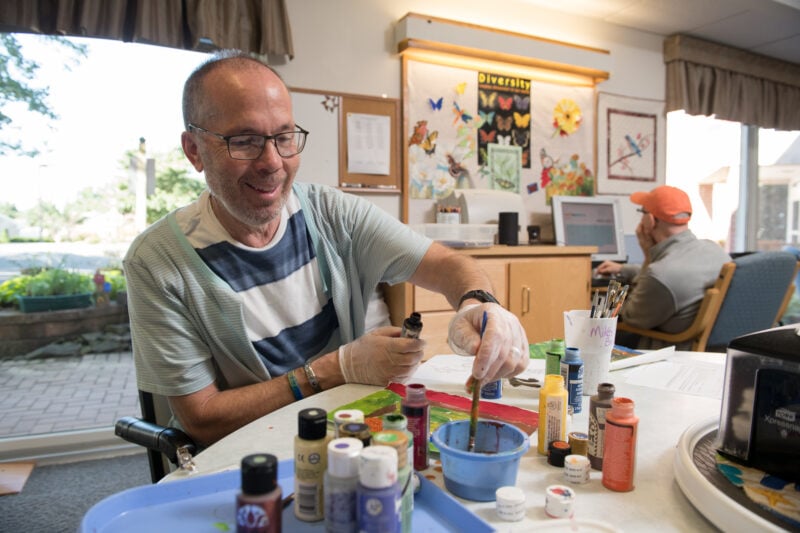 Arts and crafts to engage the mind and activate fine motor skills
The benefits of activities such as painting with watercolors and arranging fragrant flowers include dexterity, strength, and endurance. Creative expression and critical thinking skills are enhanced and completing a project gives a sense of fulfilled purpose and accomplishment.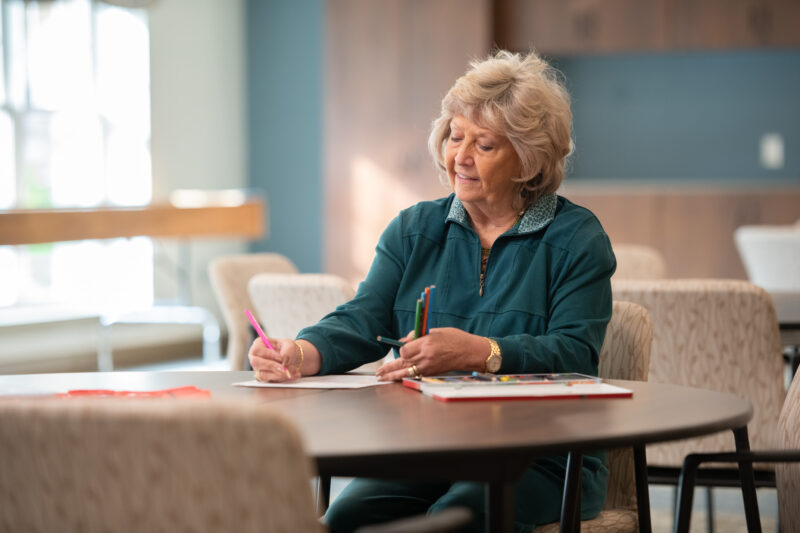 Music for simple enjoyment and to recall fond memories of the past
Music is known to reduce stress, improve mood, and ease pain. In an effort to connect to the many cognitive and social benefits of music, a wide variety of programs utilize those memories imprinted in a favorite song.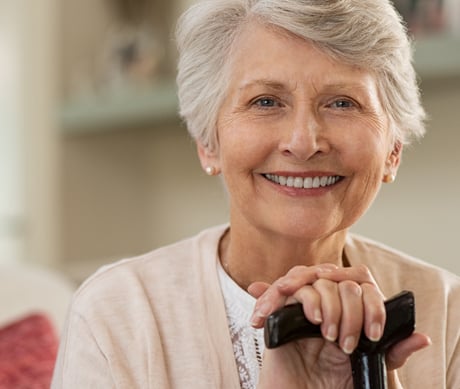 Beauty salon to help your loved one feel their best
As mobility and dexterity often decrease with age, simple tasks like combing hair or grooming nails can become cumbersome and frustrating. Our on-site beauty and barber services allow our clients to maintain their personal style and healthful hygiene.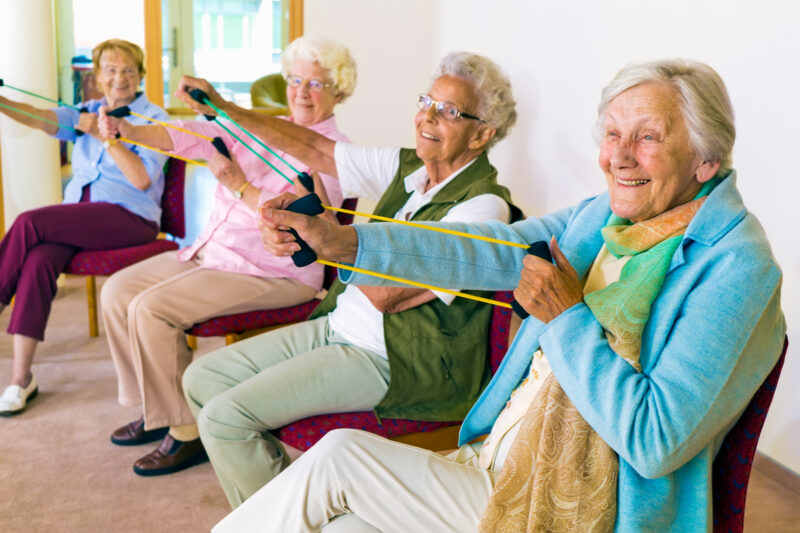 Physical, Speech, and Occupational Therapies led by professionals
When faced with difficulties after an injury or disease, seniors don't have to simply accept decreased abilities in a weakened area. Many times, with hard work in therapy, capabilities can return from a diminished state. Even small improvements in a condition can be a big morale booster for someone recovering from a health concern, and the professionals at Landis Communities are experts at focusing on each day's achievements.