When caring for an aging loved one, you desire to see them flourish and thrive in the comfort of their own homes, and pursue a holistically healthy life. This means that caregivers often ensure that their loved ones are in an environment that is safe and easily accessible, eating nutritious, well-balanced meals, and receiving the correct dosages of medication.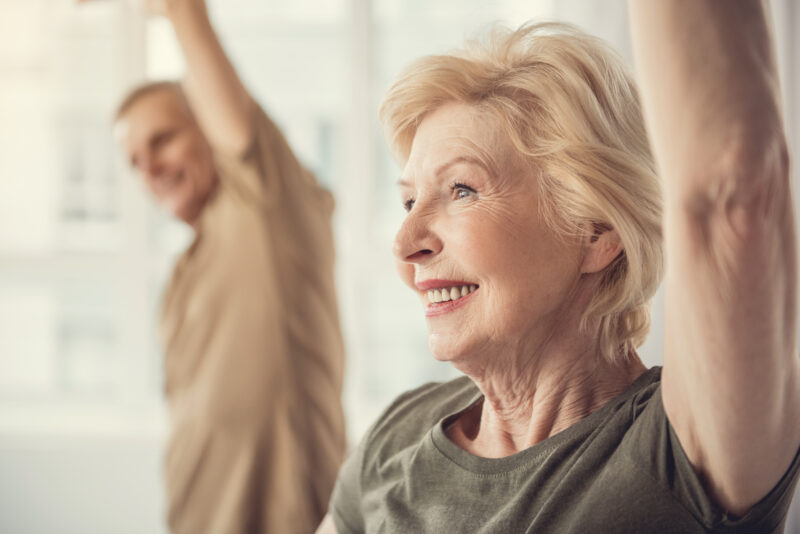 But another important consideration is whether or not your aging loved one is participating in physical exercise. Movement is an integral part of holistic wellness and enhances not only the function of the physical body, but the mind as well. Exercise improves mood and mobility, and is something that every senior should engage in on a regular basis.
As a caregiver, it's vital to encourage your aging loved one to find a form of exercise that they enjoy. This will largely depend on your loved one's health and mobility. Some potential forms of exercise to explore could be yoga, exercise bands, or even just walking, which is a favorite of many seniors because it requires no equipment and can be enjoyed outside and done at a pace that suits the walker.
Exercise can also be a great opportunity to build community, which is key to holistic health. Taking a stroll with a friend or a little friendly rivalry on the pickle ball count can do wonders for boosting attitude and motivation.
Adult Day Services provides opportunities for movement and exercise, because we know the value of protecting mobility and flexibility for years to come.
As a caregiver, you have important influence in the life of your aging loved one. Encourage them to find an exercise that they enjoy to maintain their health, boost their mood, and build their community!